"I ask my students everyday: how committed are YOU to YOUR dreams?  Set the bar high." – Jeff Charbonneau, National Teacher of the Year 2013
Welcome!! My name is Nicole Long and I am so excited to meet all of you this year!  One of my favorite things about teaching is the opportunity to get to know hundreds of new students each year.  My second favorite part about teaching is sharing my passions, and how amazing is it that we get to READ every day and they call that work!?! I hope I can share my passion with all of you and make this year equally FUN and challenging- because anything worth doing ought to challenge you some way or another!  But just because something is a challenge, doesn't mean it can't be fun, too 🙂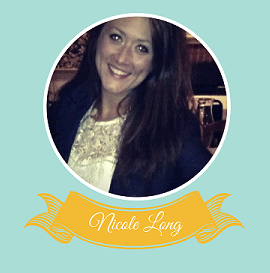 Before we embark on another school year, however, what better way to start than to tell you a little about myself?
I was born and raised in North Attleboro, Massachusetts.  Yes, that makes me a New England girl at heart: go Patriots!!!  For my undergraduate degree I received my Bachelor's of Arts in English from Quinnipiac University in Hamden, Connecticut (Go Bobcats!).  Since then, I have received my Master's Degree in Secondary Education (English) from McDaniel College, in Westminster.
I moved to Frederick in 2008 to pursue my teaching career.  I didn't start my teaching career in middle school, however, and that's what makes this year even more exciting for me (I LOVE a challenge)!  I actually started my career at Linganore High School, where I taught a mix of grades 9-12 at various levels for six years.  I have irreplaceable and lifelong memories from my many years at LHS, but what I cherish the most is the diverse group of young men and women I met along the way.  Each and every one of my students helped me to appreciate what we do every day, and they helped me to grow in so many different ways.  My first class (who were 11th graders back then) are officially college graduates this year!!  I couldn't be more proud, and so I feel even more inspired to take this leap into middle school and help you all spread your wings and soar!  I chose to switch from high school to middle school for a number of different reasons, but most importantly I chose middle school because I wanted to work with each and every one of you.
Part of my teaching philosophy includes a lot enthusiasm, setting the bar high, mixed media (technology integration is my "thing"), and respect.  I personally believe great classrooms are founded on great relationships between a teacher and her students (and their parents!)- which requires mutual respect.  You can come to expect respect from me in all areas, but you can also expect that I will hold you to the same standard of respect towards myself, your parents, teachers, and peers.  Everyone makes mistakes, but learning from them is how we grow together!
Finally, in addition to my love for teaching, I love my family (and brag about them frequently!).  My husband is a PE teacher at Oakdale Middle School and we are the loving parents of a baby girl, Kenley Anne, and two very mismatched pups: Bentley James (an old, sometimes grumpy, but mostly cuddly bulldog) and Chance (a hyperactive, hyper-intelligent, hyper-lovable Weimaraner).  Somehow, despite their differences, they are the best of friends (seems like they have something in common with many young people about your age…)!
I hope getting to know a little bit about me will help kick start a wonderful year here at UMS and I look forward to watching and reminiscing someday as another "first class"  of mine walks across the collegiate stage in 2024!!  For now, let's have as much fun as we can to prepare for 8th grade graduation and beyond… and set the bar HIGH!
Mrs. Nicole A. Long